Salary Report For Financial Services' Managers
Do you know what your employees are expecting from their salaries? One of the most
common questions Securities Training Corporation (STC) hears from those preparing to work in the financial services industry is, "How much money can I earn?"
To establish benchmarks about compensation based on a variety of key factors, we surveyed hundreds of experienced financial services professionals throughout the country and gathered data about their careers, their income, and what they believe their future holds.
As you'll see outlined in this salary guide, the income for financial services professionals can vary greatly from one career path to another. Therefore, evaluated the information we gathered across various positions, demographics, and experience levels, as well as professional accreditations.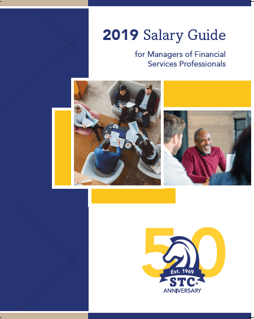 This Salary Guide is here to help managers understand the salary trend and direction that the industry is going.